Asymptomatic chronic hypotony due to subclinical choroidal effusion after blunt trauma
John Mark Sim de Leon

East Avenue Medical Center

Ronald Steven Medalle

East Avenue Medical Center
Keywords:
blunt trauma, choroidal effusion, cyclopexy, hypotony, intraocular pressure, ultrasound biomicroscopy
Abstract
Objective: To present a case report of asymptomatic post-traumatic chronic hypotony in which the cause was undetected until phacoemulsification.
Methodology: Case report.
Results: A 55-year-old female's left eye suffered blunt trauma causing hyphema and iritis, which were successfully managed; however, up to a year after, the intraocular pressure (IOP) ranged from 3 to 5 mmHg and the anterior chamber remained very shallow (Van Herick grade 4) with the lens–iris diaphragm pushed anteriorly with difficulty assessing the angles for recession or clefts . Visual acuity was initially 20/20 upon resolution of the hyphema but worsened to 20/40 a year after, presumably due to a developing cataract. Periodic dilated fundus examinations revealed no hypotony maculopathy or choroidal effusions. Prior to phacoemulsification, ultrasound biomicroscopy (UBM) revealed 360 degrees of mild peripheral choroidal effusions. During phacoemulsification, after intraocular lens insertion, direct gonioscopy revealed a supero-nasal cyclodialysis cleft (2 clock hours) and this was repaired intraoperatively with direct cyclopexy through a partial thickness scleral flap. Postoperatively, the vision improved to 20/20 without correction and the IOP normalized to 16 to 18 mmHg.
Conclusion: Chronic hypotony post-trauma may be asymptomatic and the cause may not be clinically evident and may be detected by UBM (choroidal effusion). In our case, the proximate aetiology (cyclodialysis cleft) of the effusion was only observed intraoperatively after phacoemulsification for which cyclopexy was performed which increased the IOP to physiologic levels.
References
Thomas M, Vajaranant TS, Aref AA. Hypotony maculopathy: clinical presentation and therapeutic methods. Ophthalmol Ther. 2015;4(2):79-88. doi:10.1007/s40123-015-0037-z.
Ding C, Zeng J. Clinical study on hypotony following blunt ocular trauma. Int J Ophthalmol. 2012;5(6):771. doi:10.3980/j.issn.2222-3959.2012.06.21.
Kahook MY, Noecker RJ. Why do choroidals form, and how do you treat them. Glaucoma Today. 2007:36-38. http://glaucomatoday.com/2007/10/GT0907_07.php/.
Reddy AC, Salim S. Diagnosis and management of choroidal effusions. Eyenet. 2012. https://www.aao.org/eyenet/article/choroidal-effusions.
Ormerod LD, Baerveldt G, Sunalp MA, Riekhof FT. Management of the hypotonous cyclodialysis cleft. Ophthalmology. 1991;98(9):1384-1393. https://www.ncbi.nlm.nih.gov/pubmed/1945314.
Kiely AE, Salim S. All contributors. http://eyewiki.aao.org/Cyclodialysis_Clefts.
American Academy of Ophthalmology. Glaucoma 10. San Francisco, CA: American Academy of Ophthalmology; 2014.
Ramulu PM. Cyclodialysis cleft after trauma. Eyenet. 2004. https://www.aao.org/eyenet/article/ cyclodialysis-cleft-after-trauma.
Rodrigues IA, Shah B, Goyal S, Lim KS. Gonioscopically guided nonpenetrating cyclodialysis cleft repair: a novel surgical technique. J Curr Glaucoma Prac. 2017;11(1):31. https://www.ncbi.nlm.nih.gov/pmc/articles/PMC5263884/.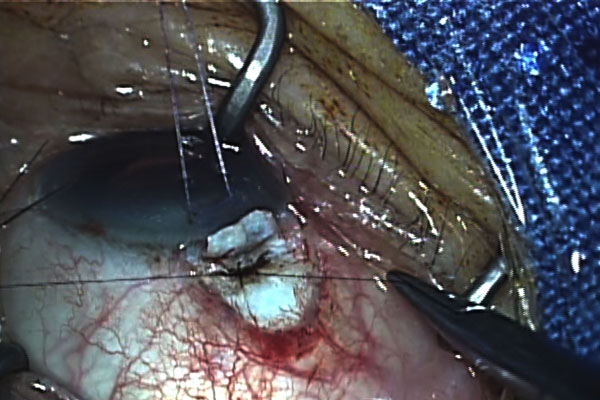 How to Cite
de Leon, J. M., & Medalle, R. S. (2020). Asymptomatic chronic hypotony due to subclinical choroidal effusion after blunt trauma. Asian Journal of Ophthalmology, 17(2), 203-208. https://doi.org/10.35119/asjoo.v17i2.571
Section
Case Reports/Case Series
Copyright (c) 2020 John Mark Sim de Leon, Ronald Steven Medalle
This work is licensed under a Creative Commons Attribution 4.0 International License.
Authors who publish with this journal agree to the following terms:
Authors retain copyright and grant the journal right of first publication, with the work twelve (12) months after publication simultaneously licensed under a Creative Commons Attribution License that allows others to share the work with an acknowledgement of the work's authorship and initial publication in this journal.
Authors are able to enter into separate, additional contractual arrangements for the non-exclusive distribution of the journal's published version of the work (e.g., post it to an institutional repository or publish it in a book), with an acknowledgement of its initial publication in this journal.
Authors are permitted and encouraged to post their work online (e.g., in institutional repositories or on their website) prior to and during the submission process, as it can lead to productive exchanges, as well as earlier and greater citation of published work (See The Effect of Open Access).